When I walk into those organization stores — the ones with bins and boxes and drawers with special compartments stacked along every wall — I feel a sense of possibility. Those shelves ooze with the promise of efficiency and order.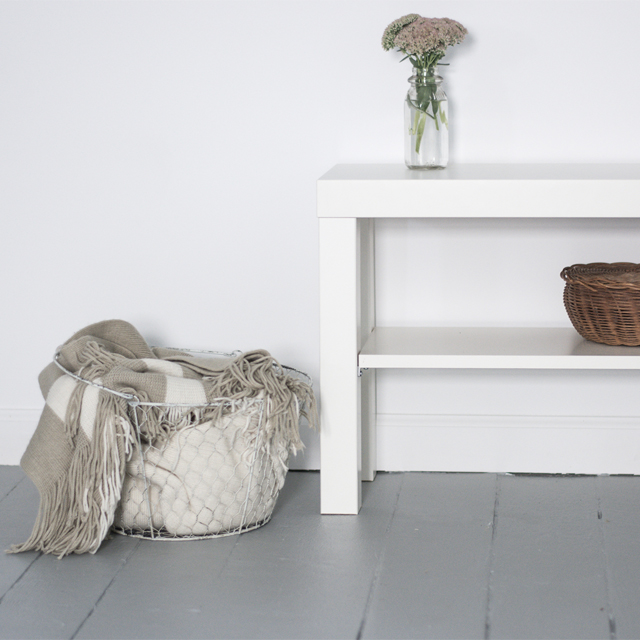 Think of how clean and uniform your house would feel if everything you owned was hidden away in one of those bins. A place for everything and everything in its place. Isn't that the gold standard for housekeeping?
No clutter, no mess, no disorder. All you have to do is buy stuff to put all of your stuff in.
Of course, you still have to get all your stuff into those boxes. You'll have to throw out the trash that was disguised as stuff.
You'll have to sort your stuff and see how much there is, to be sure to buy enough boxes and bins. You'll have to pack your stuff into those containers, arrange them all, and remember what you put where so you can find it if you ever need it again.
Don't forget to pick up a package of those little cedar blocks to keep pests out of your stuff boxes. And you'd better write down which model of bin you bought, so you can order more matching ones to store all the new stuff you're sure to buy.
Just hope the organization store doesn't decide to redesign their containers or you'll have to start over again with new ones if you want everything to match.
This isn't the kind of possibility I was hoping for. This isn't freedom from stuff, this is hoarding disguised as simplicity. This isn't going to free up floor space, or mental space, or room in your budget. This isn't going to free up your time — because you're going to be busy stuffing your stuff into storage.
This isn't going to help develop healthier practices of mindful shopping. If anything, hiding all your stuff will lead to buying more things you don't need, because the old ones are all out of sight.
The only way to get free of your stuff is to set your stuff free. You don't need a bunch of bins to give you control over your stuff. If your stuff isn't serving you, it won't be serving you any better packed away in a box somewhere.
You can let go of stuff you don't need. Maybe it will bring joy to someone else. Not having to deal with it anymore might just bring you joy, too. I love a good organizational strategy for the stuff I really need. But for the rest of it, wanting less is always better than organizing more.
When there's less to organize, we might actually finish.
Wanting less means spending less on things we don't need. It means spending less time comparing our stuff to other peoples' stuff. It means spending less energy taking care of things we might want "someday."
It means we have more of ourselves to give to what matters most. That's how we really create more space in our lives.
What those organizational stores are selling isn't a solution for our stuff. They're selling the illusion of simplicity — and I'm just not buying it.
The Simple Five
Every day, more stuff comes into our lives: stuff in our houses, stuff on our calendars, stuff on our minds. All that stuff gets in the way of where we really want to go and who we really want to be — it's time to make a change.
Design a simpler life in 30 days.
Make no mistake about your digital life, as there are many ways you can get tied up. Whether it be checking email, connecting to Facebook or simply surfing the web, your life online can be more chaotic than your home is.
Here are 25 areas of digital clutter you can minimize.
There's an ingrained belief that being busy means you're productive, and your busyness brings value. Many feel quite the contrary, and that living a simple life means a life of more.
Embrace the beauty in living slowly.
As much as a hectic schedule can tire you out, there's also the danger in having too many things going on in your head. Protecting your mind is just as important as protecting your time.
Learn how to become a soul minimalist.
Just like opening up your time and your mind, there's something to be said about opening up the space on your desk. Believe it or not, the less clutter you have at work the more productive you can be.