It happened again last week. I found myself waking up every morning feeling already tired, overwhelmed before my feet even hit the floor. I spent the days running from task to task with busy-ness humming in my veins.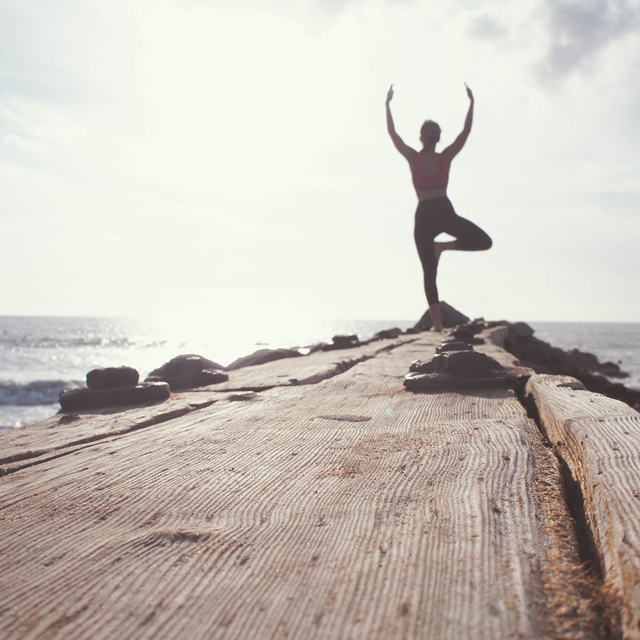 The voice in my head never stopped chattering: you still have to do this and this; don't forget about that over there; make sure to check on this; where is that other thing? And get a move on!
Nothing was wrong, exactly, but everything felt like too much. I felt worn-out and overcommitted, possibly because I was both of those things, and I didn't want to deal with any of it.
When I'm looking at my to-do list and thinking that I kind of hate everything, something has to change. (What has to change is not the fact that I am overdramatic. That never changes.)
I didn't always know that. I used to think "self-care" sounded too much like "selfish care," so I would try to buckle down and power through. Now I know better. Taking care of myself—and making my life work for me, not against me—is part of my job as a grown-up.
What's Missing?
Here's what I ask myself when nothing seems to be working:
If something feels off, ask yourself: what's missing here? Try to get as specific as possible.
Is it solitude, or quiet, or whitespace?
Is it breathing room? Is it clarity? Is it relaxation?
Is it the feeling of being seen or heard? Is it the feeling of being appreciated?
Is it creativity? Is it gratitude?
Is it time with friends, or time alone with a partner?
Is it a sense of adventure?
What's missing?
What's Getting in the Way?
Now that you know what's missing—why is it missing? What's keeping that thing out of your life? Again, be as specific as possible.
Is it a circumstance? Is it your schedule, or a lack of funds, or is it that you're driving carpool eight days a week?
Is it an attitude? Do you believe you're too busy to make changes? Or that no one else can handle your tasks? Have you let yourself believe that what you do is the same as who you are?
Or is it a misplaced priority? Have you given something more importance in your life than it deserves?
Very often, the thing that's getting in the way is me. Or more specifically, the story I'm telling myself. I may not be able to schedule a spa weekend right now (or… ever), but I get to choose whether that means "I just have to keep doing what I'm doing," or "I need to find another way to meet my need for solitude and quiet."
What Am I Going to Do About It?
You know what you need, and you know what's getting in the way. So what are you going to do about it?
The way I see it, you have three options. You can get rid of the thing that's in the way; you can change how you plan to get your need met; or you can ask for help. (You might want to ask for help anyway.)
If you need space for creativity, but you don't have long stretches of time to create: what could you remove from your day to make a pocket of time? Could you do creative work early in the morning, or over your lunch hour? Or could you carve out time to create just once a week?
If you need adventure, but what's getting in the way is that your job involves showing up every morning at nine a.m.: can you change what counts as adventure? It doesn't have to be a trip around the world. Maybe it's trying a meal from a faraway place, maybe it's taking a circus skills class, maybe it's taking a weekend hike.
If you need solitude, but what's getting in the way is the fact that you're responsible for a toddler twenty-four hours a day: who can you ask for help, whether that's help watch the toddler, or help to brainstorm other solutions?
What's the next step to getting what you need?
Because there's nothing wrong with making changes. If something feels not-quite-right, what's missing? What's getting in the way? And what are you going to do about it?
Further Reading
What do you do when you can't make changes?
All The Things I Cannot Change
It might be time to rewrite your own story.
When you feel like your options are "get out of the way," or "get crushed," the solution might be in a whole different direction.