A couple of years ago, I began looking back over the year that had passed and looking forward to what the new one could bring. At some point I had caught on to the trend of choosing a word that I could call to mind for how I wanted to define my year.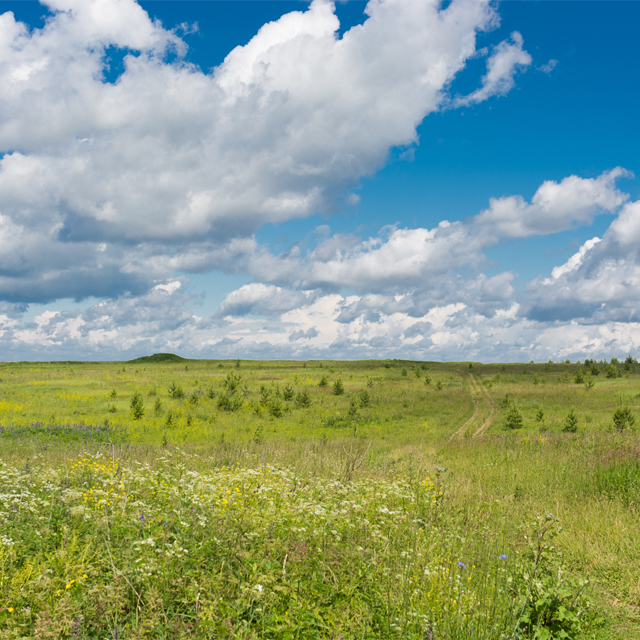 "Pursue" became my word that year. Born from wanting more out of life, I hoped this word would spur me to be more intentional. I had been feeling like my life was directed by others and by expectations from our culture.
My home was full of stuff I didn't love or need that was stressing me out and my calendar was full of commitments and events that I usually ended up wishing I had said no to. Why was it so hard to make time for the things that mattered most to me and my family? We had begun to purge the material items and "pursue" fit in perfectly with this desire to live more simply.
A crucial part of and benefit from designing a simple life is pursuing the things that matter most to us. When we identify those things, our "whys"—why we want to purge the excess possessions, declutter the rooms, create the white space, free up the schedule—then our purpose becomes clear.
What we want out of life comes into focus and then we can run hard after it. For many of us, there are some common threads in life that we all want to pursue.
1. Pursue a life of deep relationships.
We are wired for community. Whether you're young or old, married or single, kids or no kids, we want connection with others. Brenè Brown says:
"Connection is the energy that is created between people when they feel seen, heard and valued—when they can give and receive without judgement."
Getting to that connection is not easy, but it is so worth the work, the tears, the honesty, and the long talks that get you there. Maybe your formerly packed schedule or excess possessions even caused tension or hindered deepening relationships. If that's the case, its never too late to admit those mistakes and try to make amends or enhance the relationship going forward.
2. Pursue knowing yourself.
While this can seem like a selfish thing, there are so many unselfish benefits that can come from it. One thing I realized as I simplified my life and began thinking about things that I truly love, I realized that for years I had been pushing aside my need to be out in nature.
As a child, being outdoors was a big part of my life and the culture where I grew up. Whether it was just playing in the creek and woods near our home, hiking as a family, horse back riding with my dad, or learning about it in school. It was obvious that being outdoors was important. And I loved it.
Being a grown up and living in a city and having children, seemed to put that on the back burner. Because we live in a city, I can't just walk out my backdoor and immediately be in a forest like I did as a child. Spending time in nature, require effort. It requires that I pursue it.
3. Pursue work you love.
It think it's safe to say that many people are doing a job they don't "love." Some of us aren't even sure what we would love doing for work. But there's more "work" than just the place we clock in at 9 every morning.
Maybe there are hobbies that we could revive to allow us to put effort into something we enjoy and that we see as bringing beauty or meaning or value to this world. Simplifying our lives can make time for those hobbies and in some cases can even lead to a change in our vocation to one that is more meaningful and more inline with our values.
4. Pursue a life of health.
Complicated lives lead to complicated health. Stress has long been a culprit in harming our bodies in more ways than we realize. It affects our sleep, our mental health, our eating habits, our immune systems, and more. Simplifying our lives may not keep all illnesses at bay, but can certainly do good for our overall health. In my teenage years, I loved and played several different sports.
5. Pursue a life of generosity.
We are happier and more content with our own lives when we are helping others. There are so many opportunities for good in this world and while the needs can sometimes seem overwhelming, you can help one person.
When we take the focus off the accumulation of more material possessions and begin to consider the most important things, there are usually causes or organizations or people that we want to give to. Knowing yourself is a worthy pursuit and is a great lead to finding ways of being generous.
I recently was able to take a trip to Nicaragua with Food for the Hungry—an organization that I love supporting. They are helping communities rise out of poverty by taking a holistic and child-focused approach to development. Some of the highlights of my life have come from times that I was giving to others and not just monetarily, but with my time, energy, and love as well.
Pursue is a strong word. To pursue is to go after something. We're not sitting around idly waiting for something to happen or to come along. We run hard and sometimes even fight to pursue. This life is too short and too precious to NOT pursue the things that matter most.
If you want to pursue a simple life, No Sidebar has created a 30-day email course that will inspire + encourage you.