Having a baby changes you; there are no two ways around it. After you bring a life into the world, you're faced with responsibilities you never imagined, exhaustion you never imagined, love you never imagined.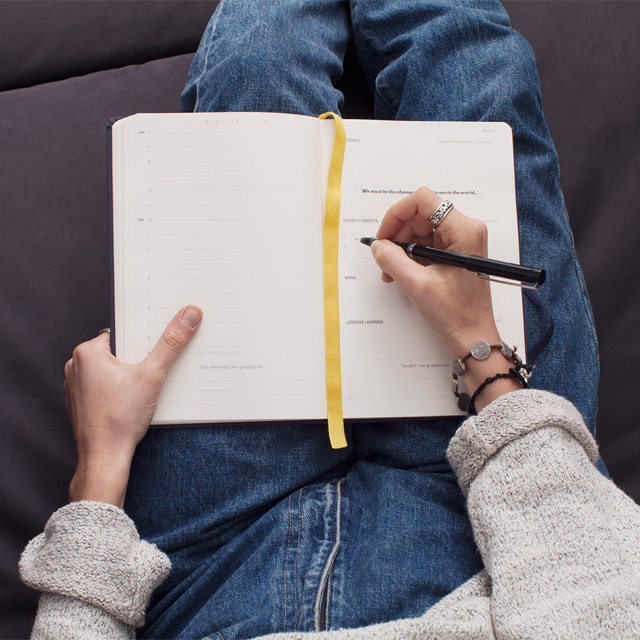 Navigating these new opportunities and challenges pushes, tests, softens, and enlightens you. Maybe. We all respond in different ways.
When I say "having a baby," I mean a couple of different things. I mean becoming a parent. I mean living with your child. And I mean delivery. It makes sense that carrying, bearing, and nurturing life would make you ponder the nature of it.
I don't know about you, but for me there has been nothing like creating a life to help me understand what it would mean to lose it. And there's nothing like facing mortality to make you change your ways.
I feel like I have no business speaking with authority on parenthood, especially only seven months in. If you've lived it, you know that having a baby is, for lack of a better word, a complete and utter game-changer. It turns your world upside down and begs you to question everything. Everything you think you know goes out the window, and every day you begin anew.
Ultimately, all of the changes and questioning that accompanied my son's birth and early life have made me a better minimalist. Here's how:
1. I recognize and make time for what's important.
I was consumed by thoughts and worries about pretty petty material things in the weeks before we welcomed our son. But when a late-stage, life-threatening pregnancy complication almost ended everything, all of those things fell away.
It was only in almost losing my baby, my husband, and my life that I realized how much these things mattered to me—-and how much everything else paled in comparison. Now as we move forward as a happy, healthy family of three, we remember to honor these and, if we can help it, only these priorities.
2. I ignore or eliminate things that don't matter to me.
There's nothing like a new baby to help you understand the fleeting nature of time. Lately I feel like every time I blink I've lost another day. And between baby care, life care, and self care, there simply aren't enough hours to do everything.
But that's okay. Becoming a mother has given me the courage to say "no." So if something doesn't support my top priorities (see #1), it just doesn't make its way onto my to-do list.
3. I am making choices today that will pay off tomorrow.
Making plans for my son's future really solidified my grasp of how my actions today will determine our options tomorrow. I want him to be provided for.
I want him to be able to go to college debt-free, and I don't want him to have to take care of me. That means I'm going to have to do some wealth-building. Which is hard, because it means we have to go without a lot of what my generation is notorious for spending its money on: travel, graduate school, general nice-to-have luxury goods.
But I'm proud to know that making tough choices now will make life easier later on. And, if I'm being honest, I don't really want most of that other stuff anyway.
4. I practice gratitude daily.
Taking care of a baby is hard, and it's easy (and normal) to get angry or overwhelmed. I used to feel so guilty for surrendering to early parenthood's frustrations, especially after all I went through to bring my son into the world.
So instead of getting mad when he was crying, I told myself to be grateful he had the breath to scream. When he spit up on me, grateful he had food in his belly. Mountains of dirty laundry: grateful for generous friends and family members who gave us those clothes in the first place.
As I spent hours rocking my sleepless baby, I'd whisper prayers of gratitude for each and every second of this experience I almost didn't have. And the more I said it, the more I believed it. My perspective completely changed, and now gratitude is a habit (and a mindset) I keep today.
Much like parenthood, when it comes to minimalism, my personal brand is all about recognizing my shortcomings and trying to be better the next day. Becoming a parent has made me a better minimalist. Now could it maybe work the other way?