On any given day, we have tens of thousands of thoughts—some argue as many as 70,000 of them—passing through our minds, most of which we don't even realize we're thinking.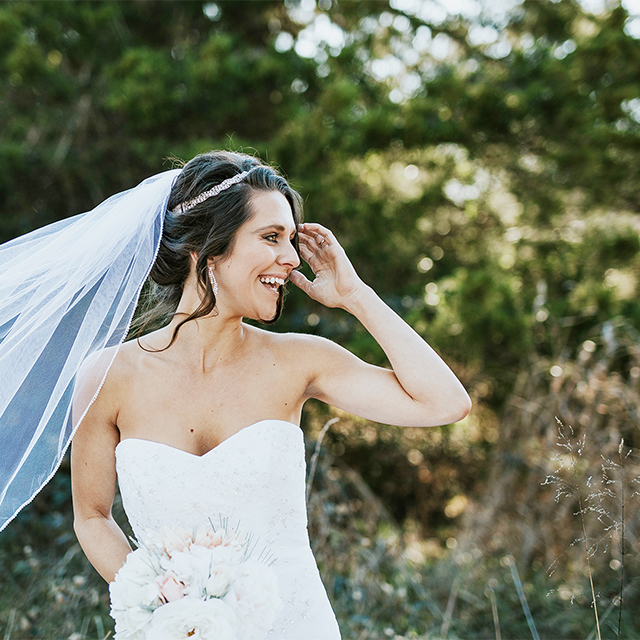 They are either so passing, or so familiar, or so beneath our conscious understanding that they slip by without much notice. And yet our thoughts need our notice because they are dictating our lives.
There is quite a bit of science to back up this claim and more than a few books you could read if you're interested in knowing more about the power of the brain. But the most basic formula goes like this: thoughts turn to feelings which turn to actions—and actions work to shape our circumstances.
Imagine a woman who thinks she is unworthy of love. As a result she feels lonely, depressed, maybe even worthless. And before she even knows what's happening, she finds herself in a relationship with someone she doesn't want really to be with.
Thoughts lead to feelings which lead to actions, and if we're not thinking positive thoughts about our lives, chances are we won't see positive outcomes.
So when it comes to clearing out clutter in our lives, even though thoughts aren't necessarily the first place we turn (usually we turn to our belongings or overstuffed closets), it cannot be stated how important it is to do an inventory of our thoughts if we're going to create the kind of life we want.
Clearing out the Negative Thinking
If thoughts are passing through our minds at a rate of nearly 50 per minute, as some experts suggest they are, there's a good deal of thoughts we'll never fully catch. Often times those thoughts manifest as images, rather than words.
Like anything in life, there are many approaches to clearing out mental clutter, but here is one I have seen work. First, you start with a outcome in your life that's bothering you. For example, maybe you're perpetually in debt.
Thoughts lead to feelings which lead to actions. So ask yourself:
What action is causing this outcome? Spending more than I'm making.
What feeling might dictating that action and leaves me feeling worthless?
What thought might be dictating that feeling? My possessions define me.
Ask yourself: What am I doing? What am I feeling? What thought must I have?
What you'll find is there are many thoughts in your life that are limiting you. They're holding you back from your best relationship, your best career, your best self. They're keeping you from the success and the happiness you deserve to have. It's time to clean out the clutter and get rid of them for good.
Beware as you go through this process that you might have moments where you realize, "I didn't even know I thought that!"
Changing Your Thought Process
The next step once you've identified the thoughts is changing them—and this part is a bit more difficult. Identifying them takes some time on your part, journaling or processing out loud with a friend.
But changing the old mental pathways is like skiing down a mountain you've skied 500 times and trying to carve a new path. You're going to have to get out of some very deep ruts.
Changing thought patterns is largely about replacing them with new ones so here are two things that have worked for me.
First, because so many of our most powerful thoughts are pre-verbal, loving your body or engaging your creativity in conjunction with your attempts to clear mental clutter can only help your process.
Take a yoga class. Take up painting. Start a journal.
Whatever sounds fun and healing and peaceful to you—that will help you disengage your rational mind and re-engage your subconscious.
Second, you can create new thought-pathways with repetition. So when I discover a negative thought-pattern in my life, I create a new statement that opposes that negative thought pattern. So, for example, "I never have enough money" would be replaced with, "There is more than enough to go around."
Those positive statements become daily mantras for me, affirmations I say to myself over and over and over—until they become my new thoughts.
How fast should I see results?
The crazy thing with this process is that it is sometimes fast and sometimes slow. Sometimes you can work for months to clear a mental "closet" and not really feel like you make much progress. Every now and then you'll feel like you break free of an old thought-pattern in a moment, without much work.
It's really not the speed we should be concerned about but the fact that this is a process and a journey—one that is more than worth the effort.
Our thoughts are busy shaping our life. As you begin to change your thoughts, you will experience a shift in your environment.