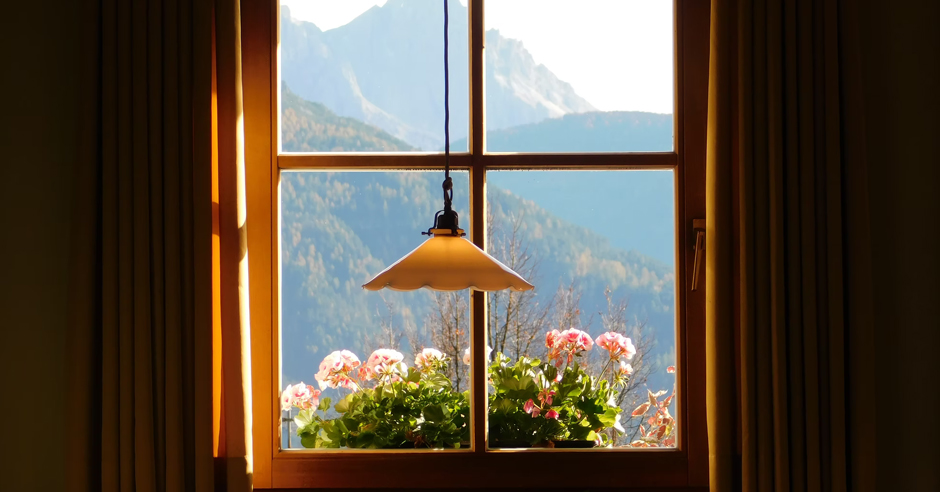 My first real encounter with minimalism happened in Japan in 2009. I was very grateful we'd booked a Japanese room in that ryokan (Japanese b&b) as opposed to a western room. I was amazed by the boldness of having nothing in a room. There was a small tv set in a corner but the futon was rolled in the cupboard.
What also really caught my eye was the absence of wall art. I was a cabin crew for many years so got a chance to stay in all sorts of hotels all over the world for work. 99.99% of rooms have some sort of bland – when not downright ugly, faded artwork hanging on the walls just for the sake of having something there. This is so revealing of us westerners.
We're so terrified of emptiness and ultimately facing ourselves that we'd rather inflict pseudo arty eyesores on ourselves.
Maybe it's because of my mediation practice but emptiness, to me, either means facing or losing myself. I like to think I'm quite used to that as I grew up neglected and very early on realized that toys and other objects never fulfilled my emotional needs. Neither did the act of acquiring them. Minimalism is a big part of my life now and I'd like to share four ways it's changing me.
Comparison to other minimalists is futile
I started trusting myself more. That's why I've only been calling myself a minimalist publicly for a few weeks. I was comparing myself to extreme minimalists and even though my bedroom's only furniture is my bed, I thought I loved cooking too much and had way too many books to be a proper minimalist.
There is power in minimalist design
For some reason, I always feel a sense of elegance when I enter a clean, sparsely furnished room. After the initial surprise, all I'm left with is a deep feeling of calm. Whatever is there has deliberately been left. The notion of control and choice of what's left adds to the theatricality of the space or object.
As a designer and photographer myself, some of Lichtenstein's early work really exemplifies how powerful a simple composition can be. Because of my childhood emotional neglect, I'm still dealing with a remnant of mental health issues. I draw a lot of inspiration from minimalist objects and artworks. In my opinion, even if it's an object I've designed, it takes a lot of strength to bear someone's gaze when there's so little to focus on. I try to emulate those brave artists and designers when I need cheering up.
Mindless consumption drastically lessened while mental health improved
I feel a lot more present when I'm about to make a purchase. First, I ask myself whether I can really afford the object, how I'm going to use it, and also where I'm going to put it if it's physical. Then I question my true intention. Is this purchase a shallow attempt at comforting myself?
It's actually more crucial for smaller purchases as they're more likely to go unchecked. However, it's also important to treat myself when I feel like something. I just want to make sure, as much as possible, that I'm not wasting money and ultimately sending more unneeded stuff to landfills.
Abundance is no license to waste
As abun­dant as Nature is, she never wastes anything and always chooses the easiest, most efficient path. She's the best designer hands down.
We've been aware of the gravity of the environmental mess we've made long enough to know that we can't afford to 'keep calm and carry on'. We tend to see ourselves as separate from nature. I see minimalism as one of the best antidotes to the current ecological crisis.
Full disclosure, I launched a minimalist and ethical menswear label a few months ago. Now let's address the elephant in the room and face the irony of addressing environmental and overconsumption issues by creating yet more products… However, to be honest, we all need to make a living. I am also determined to prove that it can be done without trashing the planet and exploiting people on the other side of the world.
I realized minimalism, to me, isn't about how many objects I have but why I have them. It also doesn't make me better or worse than anyone else. It's just how I identify and choose to live my life. My possessions might fit in more than a few suitcases but I'm definitely a minimalist. I just happen to love being comfortable at home and cooking in more than one single pot!
About the Author: Pierre Monnerville grew up between Paris and Martinique, a French island in the Caribbean. Always wanting to live abroad, he moved to Berlin, then London before settling in Brighton where he works as a photographer and designer. His latest project is a minimalist and ethical menswear label.