If you ever needed motivation for minimalism, try moving six times in five years. As a student and now, graduate student, each level necessitated another move. From multiple trips, cars, boxes, and rental trucks, there were costs to picking up and going somewhere else. Thousands of dollars were spent.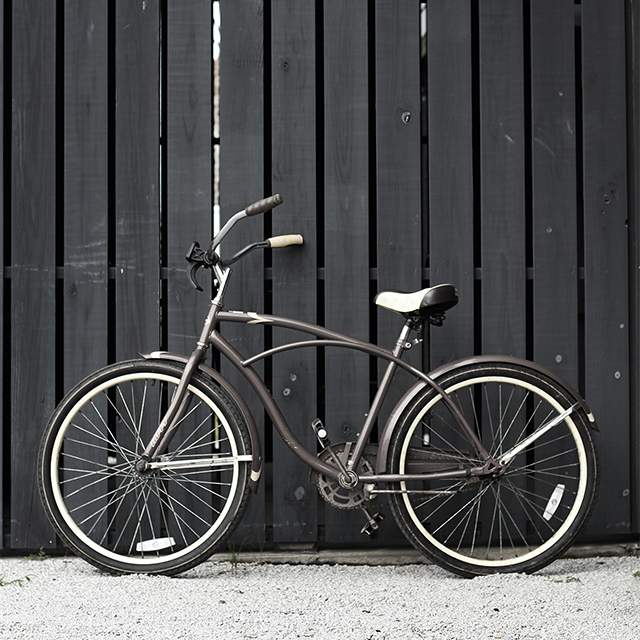 Each time, I enlisted friends and family to fill up trailers full of stuff — most of which I hadn't used or looked at in months or years. All that junk cost money and placed a burden on those around me.
It suddenly became clear: having more meant spending more. I was fed up with the acquisition of goods that would need to be sold or lugged along. I felt dragged down by their literal and figurative weight.
With this dissatisfaction in mind, I decided to pare down my belongings and sell the superfluous. Because of these efforts, my recent move was a cinch.
I packed everything up into one coupe, with room for my brother in the passenger seat. I felt free knowing everything fit into one car. My whole life was condensed. I was portable. That's when I embraced minimalism.
Life was simpler with less, and my wallet was happy, too. I found a happy home at the intersection of frugality, minimalism, and simple living.
The Minimalist Budget
Minimalism doesn't necessarily mean spending less. I could spend tens of thousands of dollars on a few, select items. Perhaps I could purchase a genuine gold table? For those keeping close count, that would be one object.
That's a lot of cash, with a net zero change in stuff if you sell the old one. What if a one-car household replaces their Toyota Corolla with a Ferrari LaFarrari which retails for nearly $1.5 million?
There's hardly a limit to lavishness that might still qualify as minimalism. The list can go on and on, but the message should be clear: minimalism can lead to purchases that don't lead to a healthier wallet.
Just because you have less doesn't mean you're saving money.
A balance between minimalism and frugality is the only way to pursue a life of less stuff while still saving money. Fortunately, minimalism encourages frugality.
When we reduce wardrobes, electronics, space, and tchotchkes, we actually see what we own—the consequences of past spending decisions. Slight variations, changes, and additions became apparent.
Put another way, when we go down the grocery aisle for toothpaste, we are bombarded with choices. The options span from top to bottom, left to right. Boxes advertise whitening, colors, and flavors.
The beauty of minimalism is that it helps you notice what you have and potentially reduce the urge to add more.
Conspicuous consumption tends to be a reactionary method of fulfilling temporary desires. If we can focus on some strengths within minimalism, we can become proactive shoppers—not just consumers.
The Power of a Minimalist Budget
Here are five key methods to recognizing the power of a minimalist budget and how it can have a positive effect on your savings.
1. Concentrate on lasting goods, not all-in-ones.
Avoid buying items that aim to replace other items. These gadgets tend to fail more easily, and if one part goes, you're stuck buying another item. Instead, I focus on quality items that serve a singular purpose.
While all-in-one devices can save space, they tend to add costs and failure rates increase. For instance, multi-tools are more expensive and less reliable than standalones. We want long-term value and high-quality purchases, which can stand the test of time.
2. Use your philosophy of minimalism to circumvent desire.
Minimalism doesn't work without critically examining what you need and how it'll occupy space. While the philosophy necessitates less stuff, it doesn't mean less expensive stuff. That gap separates frugality from minimalism.
The key is to harness the desire for minimalism to avoid shopping experiences and recognize that every new purchase will take up space. When we crave material goods, our biological brains are attempting to override us—tricking us into thinking we "need" more stuff.
But by reflecting on what originally led us to minimalism, we can reassert our values and avoid excess. Treat minimalism as a proactive, preventative force that helps you avoid spending more.
3. Clean and tidy frequently.
When clothes and furniture dominate our senses and surroundings, we lose the ability to appreciate and understand what we already have. Vacuum, wipe, clear, and trash whatever you can with regularity.
A tidy, neat household allows people to see what they own and appreciate the purchases they've already made. The books, bed, desk, chair, etc. all come into view when the clutter is removed.
4. Take inventory, evaluate need, donate the rest.
As you clean, think about what you truly need and evaluate what an object brings to you. If there's a t-shirt that is rarely worn, perhaps it's time to donate.
Are there shoes or electronics that have been tucked away for a rainy day? How often do you think you'll use that item? What value does it provide to your life? And if it helps motivate you, donations allow you to receive a tax break too.
5. Create a minimal budget.
Material minimalism is what most people focus on. They tend to like open walls and floors. There should be room to think and breathe without clutter. But minimalism can be applied to our budgets, too.
A minimal budget includes fewer line items, with significant budgetary cuts to make do with less. The same benefits from reduced physical goods are present when living on less.
You can learn to see what you truly need and appreciate from the modesty of living with less. For instance, could you get rid of 10% of what you own? How about 10% of your monthly budget?
For more, check out my book, Frugaling: Save more, live well, give generously.