As a photographer and our family's designated memory keeper, photos play an important role in our every day story. I've been seeing my life through the lens for the past 14 years, and the perspective it's given me has been invaluable.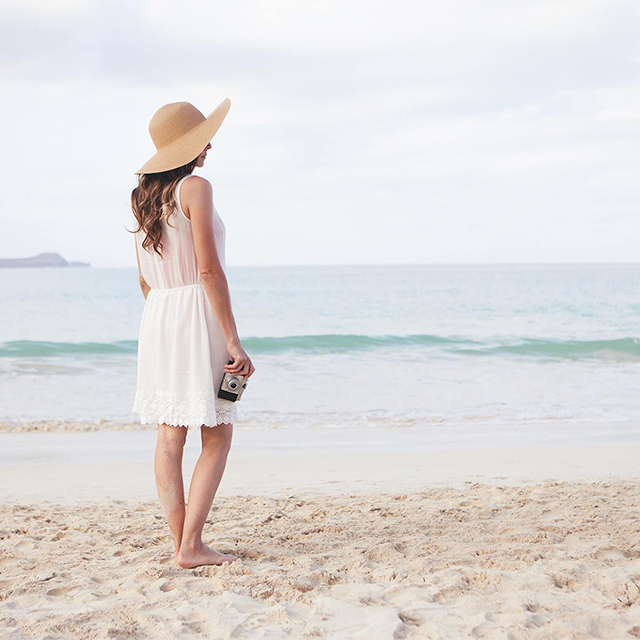 Through photography, I've learned to appreciate my life as it is right now instead of wishing for better days ahead. Sandwiched between the tedium of everyday living, I find a million joyful moments—if I'm looking for them.
I'm so thankful for the way my camera offers me gentle reminders to have patience, slow down, and enjoy life's simple moments as they happen.
Whether you're a seasoned photographer or you're capturing your life story using your phone camera, there is so much to be gained from taking the time to capture the moments that matter most.
Capturing Moments That Matter
Here are some benefits of capturing moments through photography, which have allowed me to spend precious moments with my family, and also to focus on the important things in life.
1. It allows me to focus on the good.
Photography heightens my awareness of the good things in my life. Big or small, taking a photo helps me see the bright spots in my day and allows me to hold on to them.
It truly is about perspective. Something about seeing life through my camera lens or my phone view finder helps me see things more clearly, and allows me to focus (literally!) on the positive things in my life.
2. I'm able to let go of perfection.
Taking photos of our everyday life helps me to embrace imperfection—to see the magic in the messes, joy in the mundane, and humor in the hard things.
In photos, the beautiful, messy, imperfect details are what shine. Years from now, it will not be the brand of camera or the settings I chose that will matter to me—it will be the tiny, imperfect details that mean the most.
A moment captured is worth so much more than a moment forgotten. No matter how imperfect.
3. I get to savor the little moments.
As I look back on photos I took only a few months ago, I can see so many changes in my life.  Changes that can be hard to recognize in the bustle of day-to-day living. Through photography, I learn to appreciate my life as it is right now.
Every stage of life with kids, in a new home, a new job, with family and friends–they're fleeting. Not only does photography help me to savor these moments, it allows me to hold on to them for a lifetime.
4. I can slow down and take notice.
If you want to be more aware, more conscious of the blessings in your life, commit to photographing them. I promise it will help you to slow down and take notice of things that are so easy to miss.
The way my daughter's brow furrows with concentration as she reads, the way my husband slathers his toast with peanut butter and a dash of honey, the tireless hummingbird that visits the tree off my bedroom window—all of it.
If you're not into photography, maybe video is your thing. I've started a little project this year that has already brought me so much joy.
1-Second Everyday is an app that allows you to capture 1 second video snippets throughout the year and compile them into a fun video. I already know what a treasure this video will be. This project has been a great way to help me slow down and make me more aware of the little things.
5. I'm able to share the goodness I find.
When I first began dabbling in photography after having my first child, I quickly discovered the joy of making magic out of everyday moments. At the same time, in between afternoon naps and midnight feedings, I longed for a way to connect with others outside of my own home.
I started a blog, Simple as That, as a way of building friendships with other women and documenting my progress in my new hobby.
Since that time, my site has grown into a gathering where others gather to find inspiration and photo tips. It's been a place where I can put good out into the world and this small corner of the internet has been a great source of joy for me and has provided many opportunities for me to build connections.
If you've ever toyed with the idea of starting a website but didn't know where to begin, here's how to start a photography blog in 5 simple steps.
Life Beyond Snapshots
Too many of us hesitate to take photos because we don't we have the fancy camera, the natural talent, or the studied know-how. I want to alleviate the idea that you need an expensive camera to take a beautiful photo. So many of my favorite moments have been captured with nothing more than my phone.
I'm excited to share with you 7 step-by-step lessons that teach you everything you need to strengthen your skills as a photographer. In one week we'll move beyond taking snapshots to capturing magical moments with your phone.